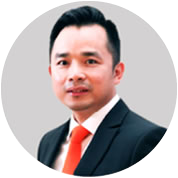 DAVID TAN
CEO & Founder - Sydney
As the CEO and Founder of Centurion International Holding, David is the brain of the company. 15 years of real estate and construction experience has given him a massive knowledge in property investment and all its related areas. David collected his experience while he was working for some of the finest property developers in Australia, including Mirvac and Stockland. He is a strategic thinker, a true expert in his respective fields, a stellar example and an inspiring leader.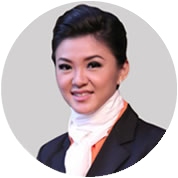 DEWI SAFITRI WIDODO
Business Development Director - Sydney
Dewi started her involvement at Centurion International Holding by managing the day-to-day operation of branding and marketing division at Centurion Property Group. For the past 5 years she has been the business development director of Centurion Property Group. She now oversees and coordinates all aspects of CIH operations throughout Australia, Indonesia, China, and Malaysia.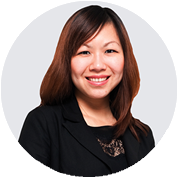 TIENCE PRANOTO
Director CPG - Makassar
Tience moved back to her hometown in Makassar from Sydney and brings her passion to investing in Australian properties, as being an investor in may properties herself. She is even more determined to deliver an outstanding service to our clients by becoming the Director of Centurion Property Group Makassar branch that always prioritize the client's need to her own believes, for a clear and mutual investment strategies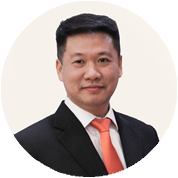 NATHAN
General Manager - Jakarta
Spending more than 6 years in Melbourne for living, studying and working made Nathan experienced the Australian cultures and life styles. Graduated from Swinburne University of Technology and Melbourne School of Art gave him understanding about Australian education system deeply. His passion in real estate leads him to join CPG. His goal is to deliver the right information about investing Australian property to the clients which suitable with their needs.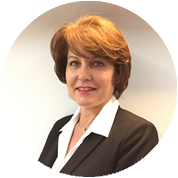 JAYNE WHELAN
Senior Property Manager - Sydney
A Licensed Real Estate Agent specializing in property management, joining Centurion Property Group to establish the NSW and VIC property divisions known as CPM. With a strong understanding of both marketing and sales Jayne has great enthusiasm for working with people and property and is a skilled negotiator and real estate trainer. Jayne rises to the challenge of her diversified role as Senior Property Manager to ensure that the very best attention is given to your investment.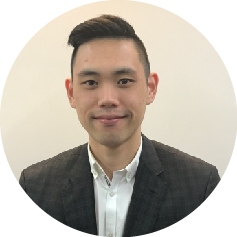 JAMES KIM
Property Manager - Sydney
James is a young, honest and enthusiastic individual who has a firm understanding of the property management sector. Starting his career at 19 years old, James has obtained the skills and knowledge necessary to manage any kinds of rental properties in Australia. He is committed to giving his best effort and dedication to support the Centurion Property Management team. As a true property enthusiast, James also aims to always provide good quality and reliable real estate advices to all of our clients.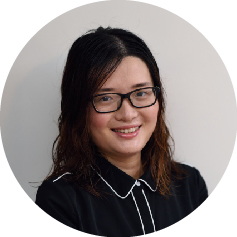 LIN WANG
Financial Accountant - Sydney
Graduated from Macquarie University with a Master Degree in Accounting, Lin has more than six years' experience working in a commercial company and three years in a chartered firm in Australia. Equipped with a wealth of essential skills and qualities that she has developed through years of study and various work experiences, Lin has become one of the finest additions to CIH's Accounting Department. Her teamwork and customer service skills, combined with her time management and attention to detail, have enabled her to always deliver excellent results for the company.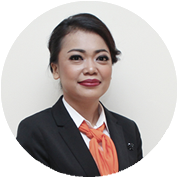 NOVYA HALIMAH
Personal Assistant of Dewi Widodo
Novya graduated with a bachelor of Information Technology from Bina Nusantara University. She is a hard worker and excellent assistant. Her passion for knowledge especially in real estate industry makes her amazing in what she does.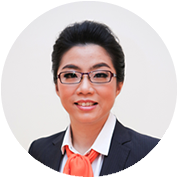 AUDREY CHRISTIE
Business Development Manager
Sarah Audrey Christie is a senior copywriter and book author that has worked with various local and multinational brands including McDonald's Indonesia, Metro Department Store, and Nestle Indonesia. She sharpened her copywriting skills through her career years at leading advertising companies in Indonesia. Audrey has collected a lot of experience and expertise that enable her to always generate the finest copywriting that sells. Now she has brought all of her experiences to Centurion International Holding to support the company with a good quality copywriting on all its advertising medias.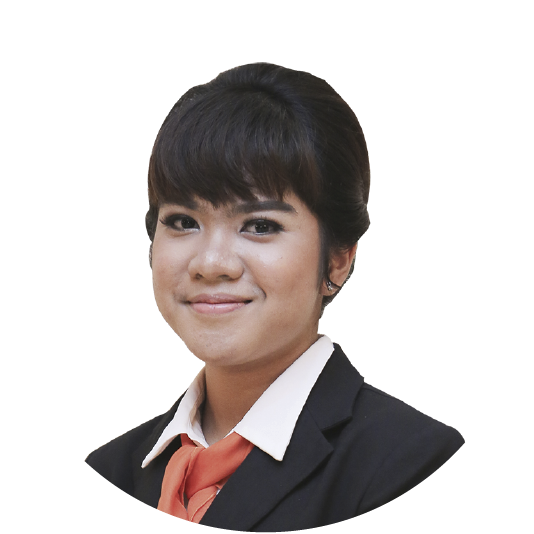 MAYA FEBY
Contract Administrator
Graduated from Bina Nusantara University with a Bachelor degree in Communication, Maya manages Contract and Construction Updates for Centurion International Holdings. With a young and fresh mind, Maya is capable to learn fast and be adaptive to any work circumstances. Her passion for learning also enables her to continue growing and developing her skills to support the company.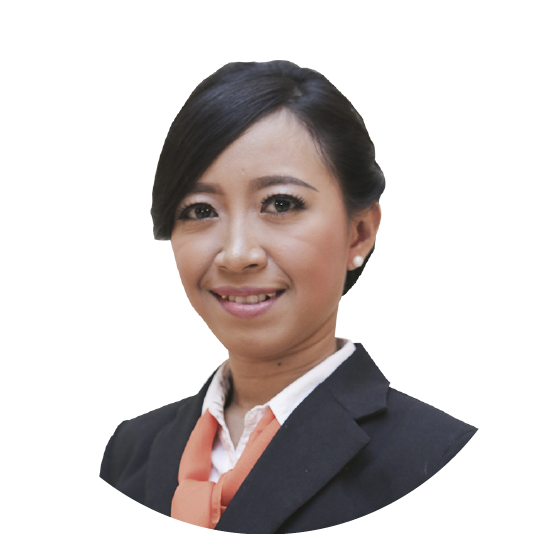 SANDRA PRAWITA
Finance Administrator
Sandra works as Finance Administrator at Centurion Property Finance, a subsidiary company of Centurion International Holdings. She manages all finance documents for CIH's clients, which includes opening bank accounts, applying for loan submissions, and organizing all clients' finances to be completed on time. Sandra's profound enthusiasm for property financing and her excellent accounting skillset have allowed her to always provide the best service for all clients.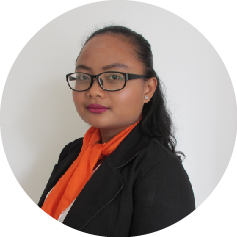 DEWI AVRIANY
Contract & Finance Assistant
Avriany works as Contract and Finance Assistant at Centurion International Holdings. Graduated from STIAMI institute with a degree in Fiscal Administration, she is a passionate yet collected, composed worker that is always ready to assist anyone in her team. Her four years experience in working as an Account Receivable Control at previous company has given her not only strong administration skills, but also the ability to quickly adapt to her new field of work at CIH. No doubt she is one of those fresh young talents with a bright future ahead.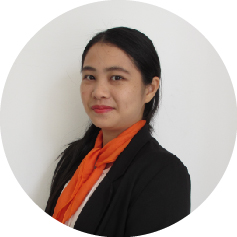 META
Finance Administrator
Meta works as Finance Administrator at Centurion Property Finance, a subsidiary company of Centurion InternationalHoldings. She supports our clients and assists them by collecting and organizing all the required documents for their home loan applications. Her genuine enthusiasm for property business, coupled with a professional working attitude and solid administrative skills have enabled her to deliver nothing but thebest service for all our clients.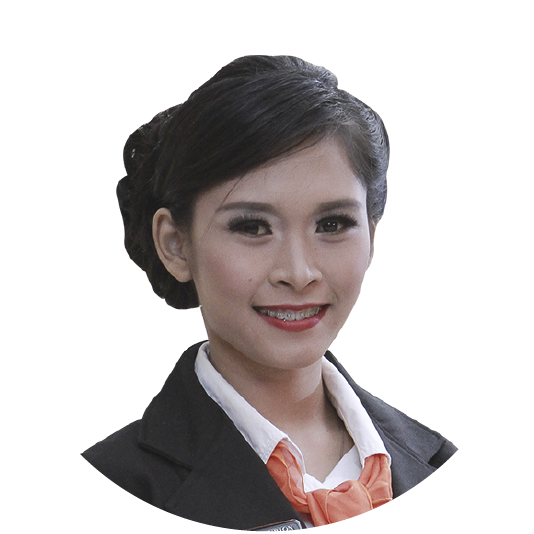 NADIA TUSOLIHA
Administrator
Nadia is CIH Receptionist at Jakarta Office. Currently pursuing a bachelor degree in Communication, Nadia is hardworking, friendly, and disciplined. Armed with active communication andmultitasking skills, Nadia is able to provide the best front desk services for all visiting clients and offer useful support to any departments in the company that require her assistance.