Centurion Property Group's November Expo
Wednesday, October, 2017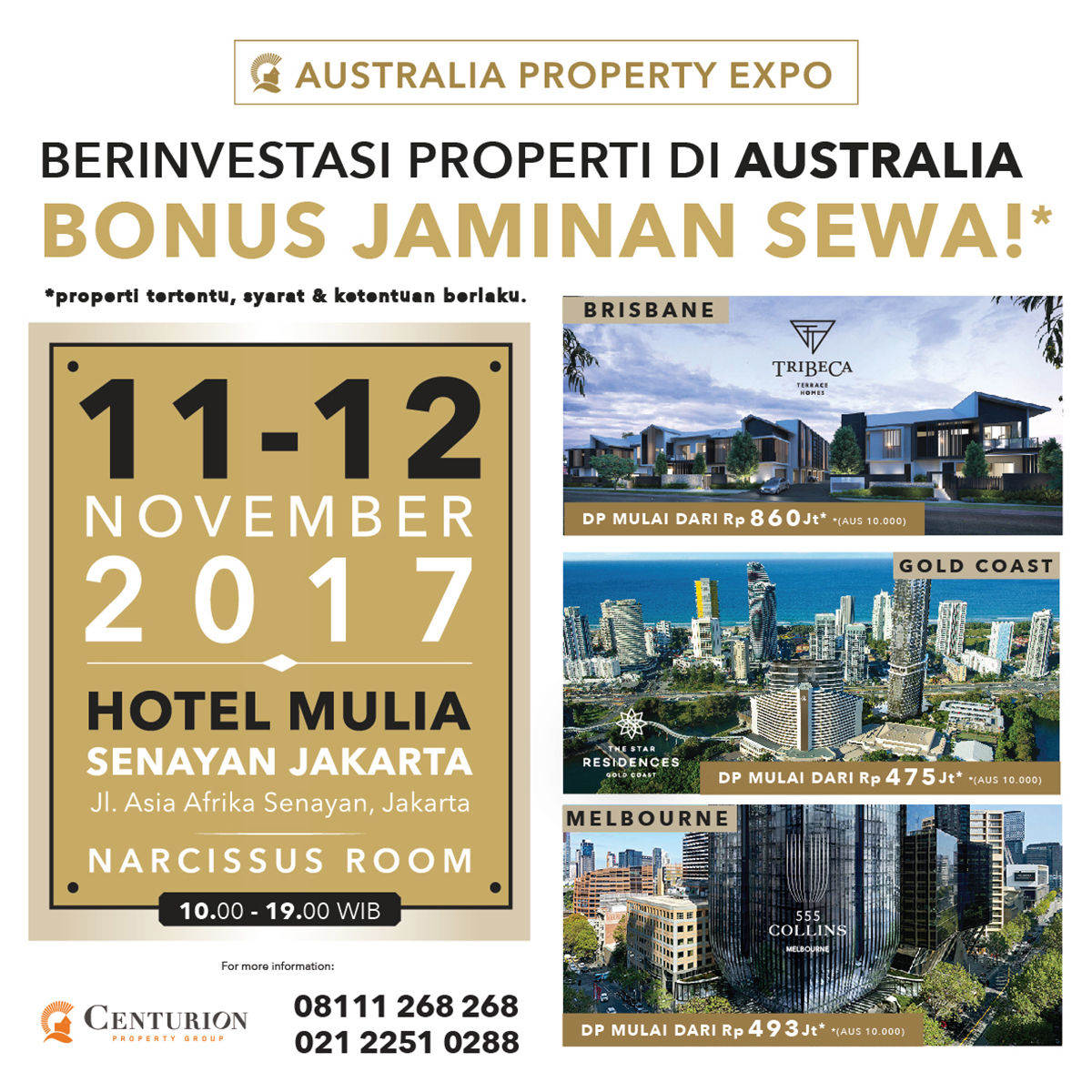 Can't believe that it's November already. 2017 is finally coming to its end. So many great things have happened this year. So many great properties we have launched in 2017.
But we still have more in store. Some amazing new projects are now available in the market for your investment. And no, it is not too late to make the investment of your lifetime. Australia is still the perfect place if you want to make a steady investment with a high return.
In the other hand, for you who are new to property investment and are still in doubt about how property investment can be very profitable, you are not alone. Many people are still on the early stage of understanding property investment, especially in investing abroad, like for example, in Australia. We are here to help you and give you the right information that can broaden your views and bring your understanding to the next level. With a decade of experience and success, we believe that we have all the necessary expertise to assist our clients in choosing the perfect investment that accommodates their needs as well as their visions for the future.
So, to know more about investing in Australia, you need only to spend a few hours of your time and visit our November Expo at Hotel Mulia, Jakarta. A couple of hours you spend with us might change your views, your investment strategies, or even more, your life. Call 08111 268 268 now for reservations.